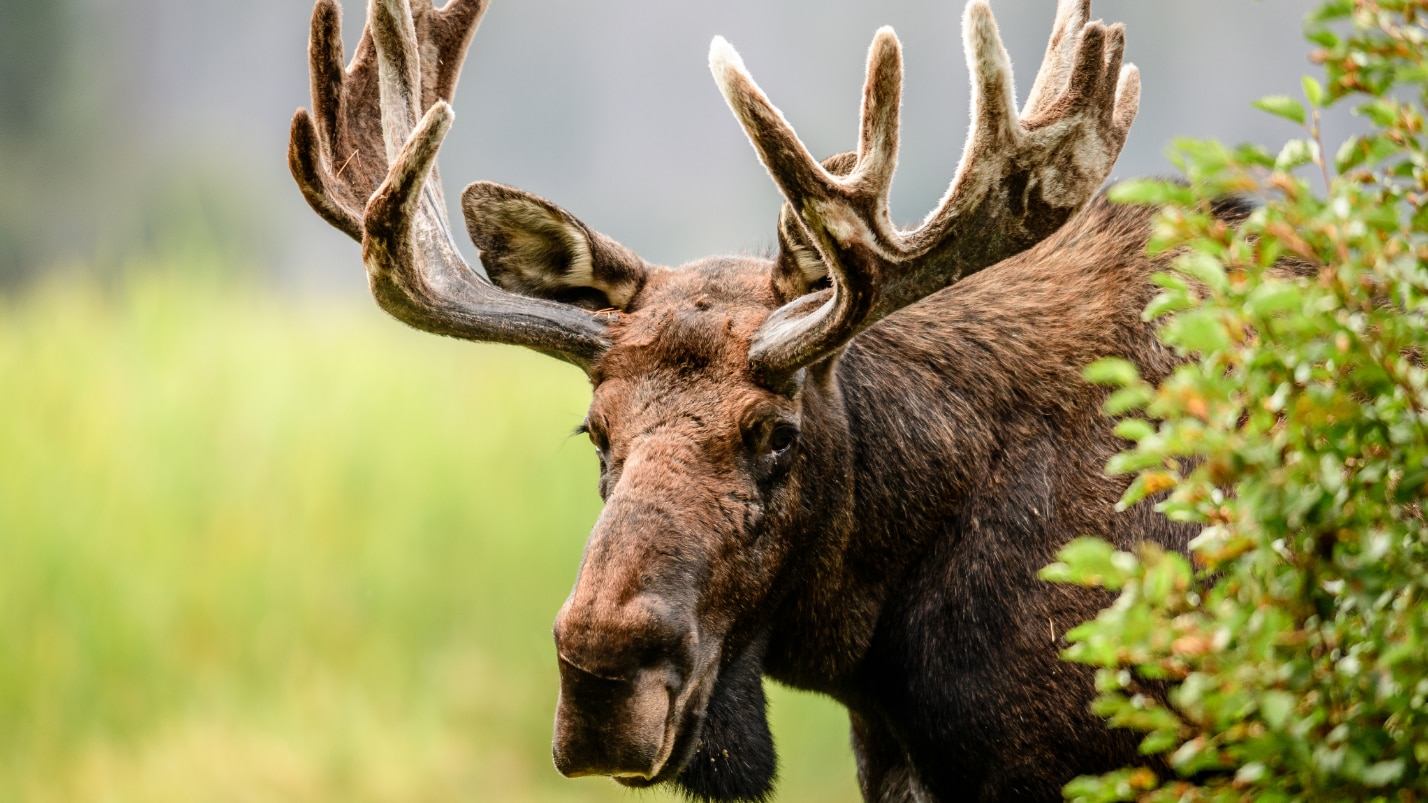 What's a Moose Test? It's a test of how well a vehicle responds to sudden danger. The concept originated in Sweden, where they're more likely to meet up with a moose than we are, and has spread across Europe. Believe it or not, Moose are returning to Connecticut so drivers should watch for Moose as well as Deer. In my case, I have one thing going for me no matter what animal encounter I may have: Volvo XC90 SUV I purchased from Secor Volvo in New London is stable, maneuverable, and passes the Moose Test with flying colors . The key to my Volvo XC90 passing the Moose Test is its low center of gravity, which not only helps you go faster and take corners better, but also allows you to make evasive maneuvers quickly and safely, all without making the situation worse. If you're in a large SUV without the appropriate controls to keep your vehicle balanced, avoiding a deer (or moose) can send you into a rollover. If you slam on your brakes and your car isn't made to turn on a dime, you could be seriously injured by your efforts to avoid the animal.
With its Roll-over Protection System (ROPS), lower center of gravity than other SUVs, and an active stability-enhancing system known as Roll Stability Control (RSC), Volvo designs the XC90 to be safe in all conditions, deer or no deer. If you need to take a sharp turn to avoid an object in the road, your Volvo can help you stay on the road and in one piece.

While bad news may hit you as soon as you see your damaged car in the bright morning sun, the good news is that Secor Collision Technology Auto Body and Repair Shop in New London is nearby and the onsite Connecticut Licensed Appraisers means no waiting. As the only Certified Volvo Service and Repair Center in New London County, Secor's factory-trained service associates use only genuine Volvo parts so you'll get the right fit and the highest quality, along with expert repairs to all the protective features of Volvo that you've come to rely on. Whether you need repairs to your bumper, frame, body panel or complete auto restoration, Secor will return your vehicle to you in like-new condition. Plus, Secor promises a lifetime guarantee on all structural repair, body repair and paint work.

Visit the Secor Collision Technology Auto Body and Repair Shop website for a free estimate and to book an appointment.